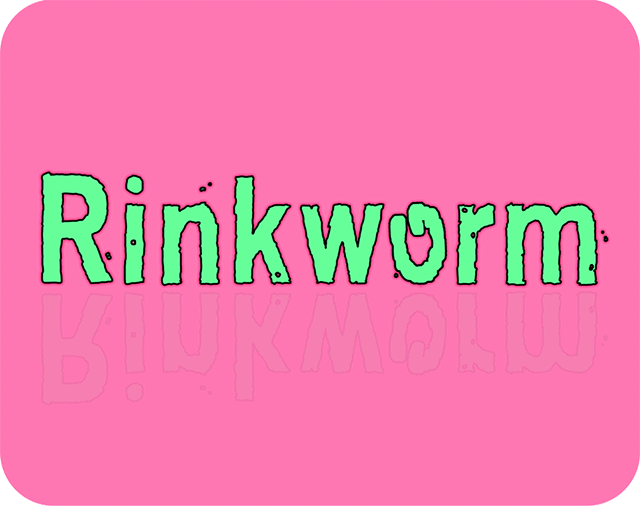 February 11-17, 2019
Not sure what to do around Valentine's Day? Roll over to Flux Factory for Rinkworm, a pop-up skating rink produced by Springboard Collective. Open daily from February 11th-17th, this exhibition is highly contagious. Join us for open skating madness, three nights of live performance and music, infectious roller discos, karaoke on ice and Our Bloody Valentine. Bring your skates or use our rentals- all events are free and open to the public. What if the hokey pokey is what it's all about?

Schedule of Events
2/14 Thursday

6-11pm, Our Bloody Valentine, bring something to candy coat
7pm Flux Thursday Potluck bring something to share
9pm Couples Skate w/MC Vinyl Richie

2/15 Friday
2/16 Saturday
2/17 Sunday
RENTAL INFO
Bring your own skates/roller blades if you've got them!
All rentals are donation-based
We carry size 5-12 adult skates
The floor in concrete, please bring any protective gear you feel you'll need
SKATE AT YOUR OWN RISK

LOUNGE & ARCADE
Relax in the lounge or kick back with a game in the arcade.

SNACK BAR
Rinkworm's snack bar serves a select menu of food and alcoholic/non-alcoholic beverages.


Thursday, February 14th

6-11pm: Bring an object to candy coat for Our Bloody Valentine
7pm: Flux Thursday Potluck, bring something to share
9pm: Couples Skate
w/MC Vinyl Richie

Please join us on Valentines Day for Flux's monthly community potluck with Springboard Collective presenting Rinkworm.
Bring an object to candy coat in melted sugar for Our Bloody Valentine. The potluck starts at 7pm, please bring a snack or beverage to share. Wear your skates or use our rentals and skate to the beats of MC Vinyl Richie. And yes, plenty of couples skates.

Friday, February 15th

6-9pm: Open Skating
9pm: Live Performances
11pm: Roller Disco

Don't miss Friday night at Rinkworm featuring performances by MOM, Seth Timothy Larson and Abigail Entsminger, and Joseph Keckler followed by a late-night roller disco with PlayPlay and Sponsored Lynx.

Saturday, February 16th

2-9pm: Open Skating
9pm: Live music

Roll with us and get cruisin' to the tunes of Ben Seretan, live at Rinkworm on Saturday night.