HOLY HELL (upcoming)
March 12-20, 2020
Flux Factory, 39-31 29th St, Long Island City, NY
Schedule of events below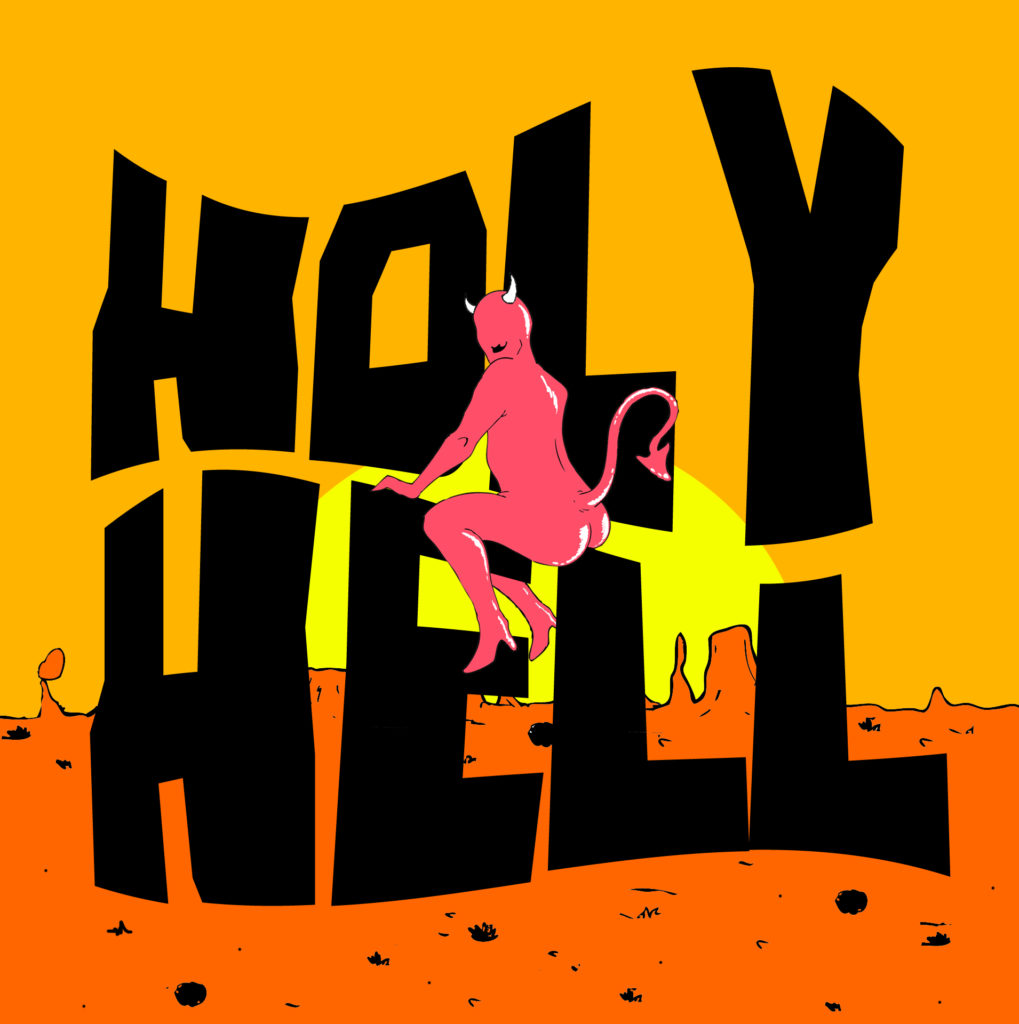 Dive head first into HOLY HELL, Springboard Collective's latest interactive installation- handbaskets provided. Our hell on earth features three stages of sinful performance art, gluttony, and a divine comedy that even Dante would be proud of. Do you have the hottest sauce? Things heat up Thursday night 3/12 with a hot wing eating competition plus hottest sauce off. Friday the 13th is your opportunity to face the horns on a mechanical bull and hell raising performance art and DJs. Party in hell all night long Saturday night 3/14 featuring stand-up comedy acts and a late night dance party. All events are free and open to the public. What the hell??

SCHEDULE OF EVENTS
March 12, Flux Thursday, 7-12am:
Hottest Sauce & Hot Wing Eating Competition w/ DJ PlayPlay
March 13, Friday, 7pm- late night:
Mechanical Bull Rides
Performances by Abigail Entsminger & Seth Timothy Larson, Michael O'Malley
Bull Riding w/ DJ Vinyl Richie
March 14, Saturday, 8pm – late night:
Party in Hell All Night w/ DJ Sponsored Lynx
Divine Comedy Night feat. Rachel Joan and Dylan
March 15-19, Sun-Thurs, midnight – 4am:
Open gallery hours
March 20 Friday 8pm – 2am:
Hell Freezing Over Closing Event

Springboard Collective produces site-specific, interactive and sculptural environments. Their collaborative projects create unique experiences and engage critical dialogue in playful, socially-activated spaces. This project is co-directed by Danny Crump, Sarah Dahlinger, and Micah Snyder. This exhibition is funded in part by Flux Factory and in-kind donations from Materials for the Arts.